Таранов И.В., ИП,

BY
Орхус, DK
Hello. We are exploring the demand for the manufacture of pallet boards (22 * 98 * 800/1000/1200; 22 * 143 * 800/1000/1200; 75 * 75; 78 * 98; 98 * 98; 78 * 143; 143 * 143), possibly mutually beneficial cooperation,
В радиусе 160 км от Орхуса
Сибэксполес, ООО,

BY

,

158 км
Копенгаген, DK
Sibexpoles LLC is the official Belarusian dealer and direct supplier of products from Siberian larch (Lesosibirsk, Russia). We produce a wide range of linear products and sawn timber from
Дубров А., ФЛП,

UA

,

158 км
Копенгаген, DK
Ищем иностранных партнеров, для создания совместного деревообрабатывающего предприятия с производством на Украине, и реализацией готовой продукции на территории Вашей страны. На данный момент, наша
Вилута Древ, ООО,

BY

,

158 км
Копенгаген, DK
Good afternoon. Our factory produces pallet boards. Our production capacity is 20 cubic meters per day. Disk sawing, product quality. Is it possible to cooperate with your company? In a month we
RawExgroup, ООО,

UA

,

158 км
Копенгаген, DK
Our company successfully works in the market of production of lumber and woodworking. The main activities of the company is the production, wholesale of lumber from wood: timber, edged board, board
Термообработка, ООО,

UA

,

158 км
Копенгаген, DK
I offer heat-treated wood. Thermoeasine, thermosens, thermosilver and other breeds of wood. Dimensions of thermomodified saw timber according to the order. Possible manufacture of final molded
Акустик Проект Групп, ЧУП,

BY

,

158 км
Копенгаген, DK
We are looking for stable buyers of the board sizes 17-25 * 85-100 * 800/1000/1200. 1 and 2 grade, needles. Freshly sawn forest. Up to 170m3 / month. Disk sawing. We are located in Chausy, Mogilev
РосЭкспортТрейд, ООО,

RU

,

158 км
Копенгаген, DK
We are a Russian manufacturer of sawn timber (lumber), and are looking for partners for long-term cooperation. We produce timber from Pine, Spruce, Fir, Larch, Oak, Birch. We can produce sawn timber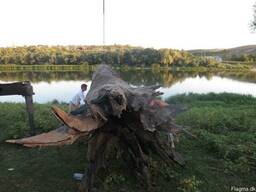 12 000
€
/м.куб. FOB
8 000
-
1 000
$
/м.куб. оптом
Дгч Сириус, ООО,

UA

,

158 км
Копенгаген, DK
Group companies resident in different countries with the joint employment has the ability to offer raw materials for further processing , namely Bog oak FOB black sea. Payment options according to
Новые объявления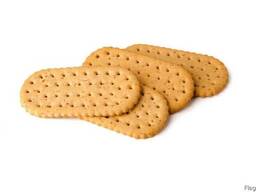 Galette biscuits in range, Копенгаген.
Sawn Timber (Lumber), Hardwood, Softwood, Bars, Копенгаген.
Wood pellets ENplus A1, Копенгаген.
239 € /т от 199 € /т оптом
×
×
×